Corporate Wellness Technology to promote Health,
Partnership & Social Causes through Physical Activity
Wellness
Partnership
Charity
RunnerSquare offers a unique Corporate Wellness technology based on a digital platform to measure, manage & promote physical activity wellness programs for employees and/or customers.
Our Corporate Wellness digital platform is delived through a full customer's branded customization and uses RunnerSquare app or any other app, watch or wearable connected with us such Garmin, Polar, Runsense, Runtastic, Endmondo, Strava...
OUR TECNOLOGY IS:
INEXPENSIVE
EASY AND FAST TO IMPLEMENT AND USE
SOCIALLY POWERFUL, AS IT IS DIGITAL AND SOCIAL, WITH A GREAT VIRAL POTENTIAL
We offer 2 versions of fully customized platforms
Objective: Specific Corporate Wellness or Social Causes campaigns based on physical activity challenges and/or charity funding.
Customization timing:
15 days
See below
Objective: Digital Corporate Wellness Programs Management based on promoting physical activity during all year. Promote healthy habits through education and challenges to stay motivated and engaged.
Customization timing:
1 month
Download presentation
With this technology we encourage:

Health
When you are doing physical activity you get fitter and healthier.

Sociability
Our platform allows create teams and engage with the company peers.

Solidarity
Our platform allows integrate Corporate Social Causes into the Corporate Wellness programs through challenges to reinforce employee motivation.
Our technology:
Responsive web technology & own measurement app
With our technology, we offer the possibility that companies work the Corporate Wellness integrally during the whole year:
Multiple team/group creation.
Create challenges, and measure them with our tools
Possibility to create individual & team rankings.
Every team has their timeline where they can share and measure their activity.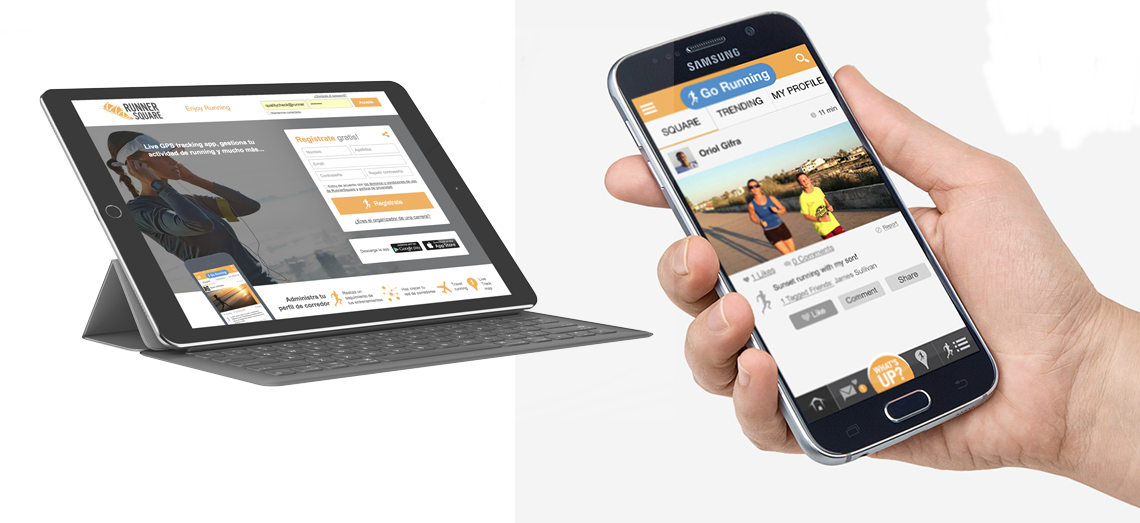 Benefits for your business:
| Organize challenges and charities with our online technology allows doing things that in presence they are much more complex | Online | In presence |
| --- | --- | --- |
| Scalability (number of people participating) | | |
| Easy implementation (No need of logistics, bureaucracy, security,…) | | |
| Rapid implementation | | |
| Low cost | | |
| There is no time or date limitation | | |
| Great geographic scope | | |
| Leads generation (potential customers data catchment) or identification of opinion lieders | | |
| Impact/relationship between people during more time | | |
¿Which one fits best to you?
| Characteristics | Microsite campaign | Corporate Wellness |
| --- | --- | --- |
| Number of challenges or charities | 1 | Multiple |
| Duration | Limited (3 months) | Undefined |
| Customizing platform | | |
| Platform help desk | | |
| Races and fisical events integration (results, etc) | | |
| Dashboard | | |
| Number of users | Undefined | Undefined |